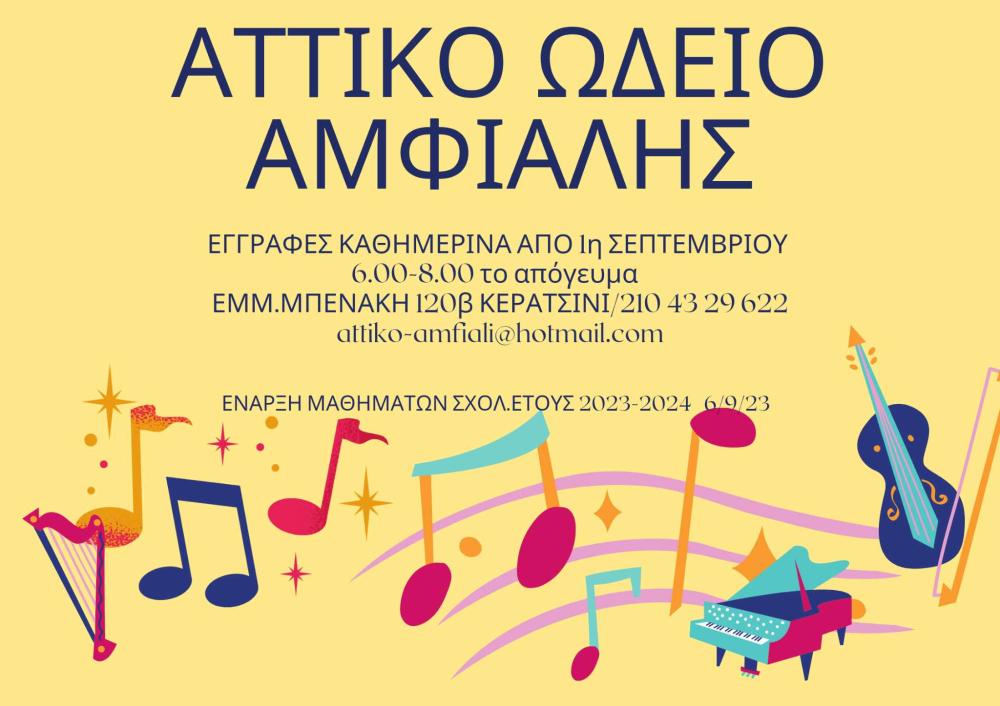 The Attic Conservatory of Amfialis opens its doors to welcome old and new students in the 2023-2024 school year.
Registration starts on Friday September 1st and continues every day Monday - Friday 18:00-20:00. For information (Emmanouil Benaki 120b Keratsini) or contact us in one of the following ways.
Tel: 210 43 29 622 E-mail: attiko-amfiali@hotmail.com
THANK YOU FOR YOUR TRUST AND WISH YOU A VERY HAPPY & CREATIVE MUSIC YEAR!
THE MANAGEMENT & TEACHERS OF THE CONSERVATORY!